Back To Articles
We all know that the Federal Deposit Insurance Corporation insures our bank deposits.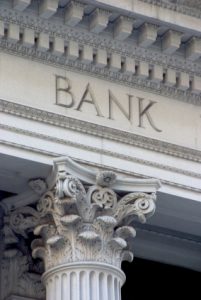 They are safe, and they are guaranteed. We, as a nation, depend on these guarantees as the financial backbone of our monetary system.
Have you ever wondered what is not insured?
Investments in stocks, bonds, mutual funds, municipal bonds, or other securitiesAnnuities, variable annuities are securities and are backed by the actual assets in the annuity. Annuities issued by insurance companies are insured by the issuing insurance company as well as the individual's state of residence (State Guarantee Fund)
Life insurance products even if purchased at an insured bank
Treasury bills (T-bills), bonds, or notes
Safe deposit boxes and their contents
Losses by theft (although stolen funds may be covered by the bank's hazard and casualty insurance)
The protection of the money we deposit in our bank accounts is something most of us take for granted today, but this security has not always been there. After the stock market crash of 1929, thousands of banks failed. In 1933, Congress and President Franklin D. Roosevelt created the Federal Deposit Insurance Corporation (FDIC) to provide a federal government guarantee of deposits and maintain stability and public confidence in the nation's banking systems.
1933: Congress creates the FDIC to calm the nation after many bank failures during the depression.
2008: The Emergency Economic Stabilization Act of 2008 was signed on October 3, 2008. This raised the basic limit of federal deposit insurance coverage from $100,000 to $250,000 per depositor.
A simple way to understand how FDIC insurance works is to visit this very informative website: www.fdic.gov
Annuity Questions?
Download the 2021 Annuity and Investment Report Now and learn more about annuity options that can help you achieve your retirement goals.
Safe Money Guide
Download our Safe Money Guide and learn more about safe retirement options that can help you achieve your retirement goals safely - FREE!
Life Insurance Guide
Learn more about the various life insurance options available to you that can help you achieve your goals.
Sign up for our newsletter.
Safe Money insights and tips sent to your inbox twice a month.
Sign Up Now!